Specialty Items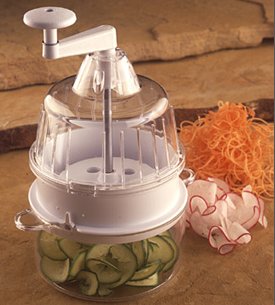 Here you will find the specialty items that don't fit into any other category. We offer only the finest products that help you lead a healthier lifestyle. Our top selling specialty item is the Spiral Slicer, with it, it allows you to turn hard vegetables into angel hair pasta!
We are now offering a second style spiral slicer called the 3-in-1 turning slicer. This is a more heavy-duty kitchen tool.
Soon, we will also be offering other kitchen and chefs tools that will allow you to maximize your consumption of the healthiest foods on the planet: Vegetables and Fruits.
Fruit and Vegetable Preparation
Fermentation Tools
Nut Milk Makers
Other Kitchen Electrics